Snug-Rug Sherpa Throw Blankets
SNUG-RUG SHERPA THROW BLANKET | NO SLEEVES, BUT ALL THE WARMTH
Warm, cosy, lightweight, and anti-pilling.
These blankets are made of the finest 270gsm Sherpa fleece, sheer quality and luxurious comfort.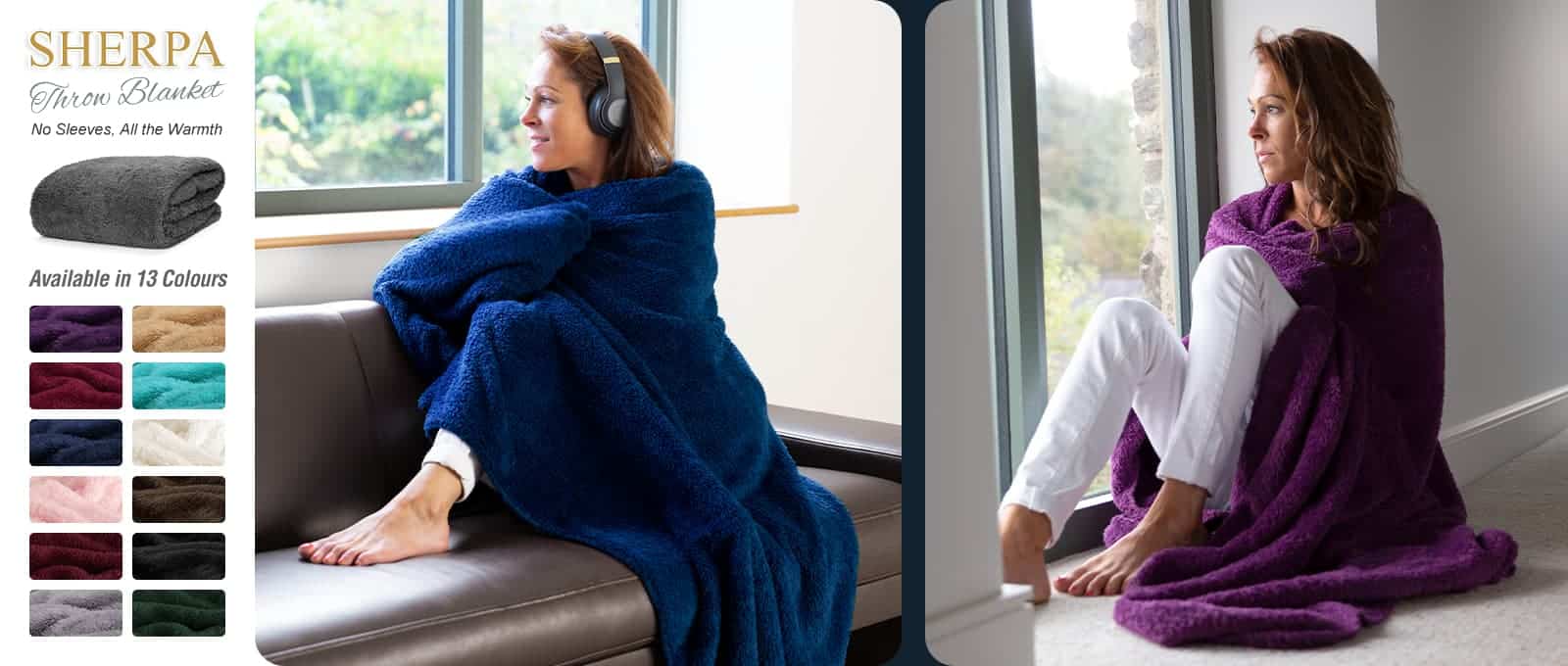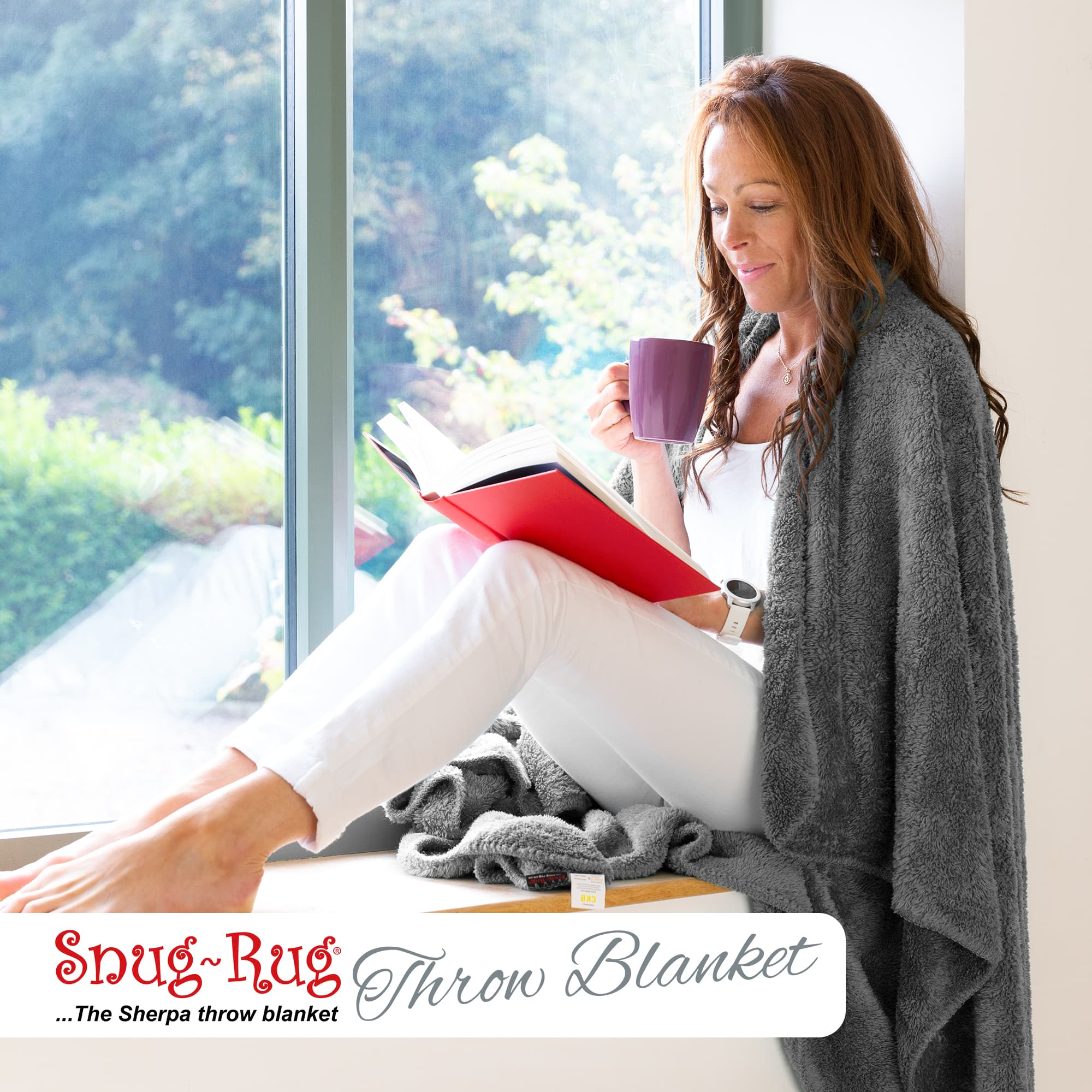 Main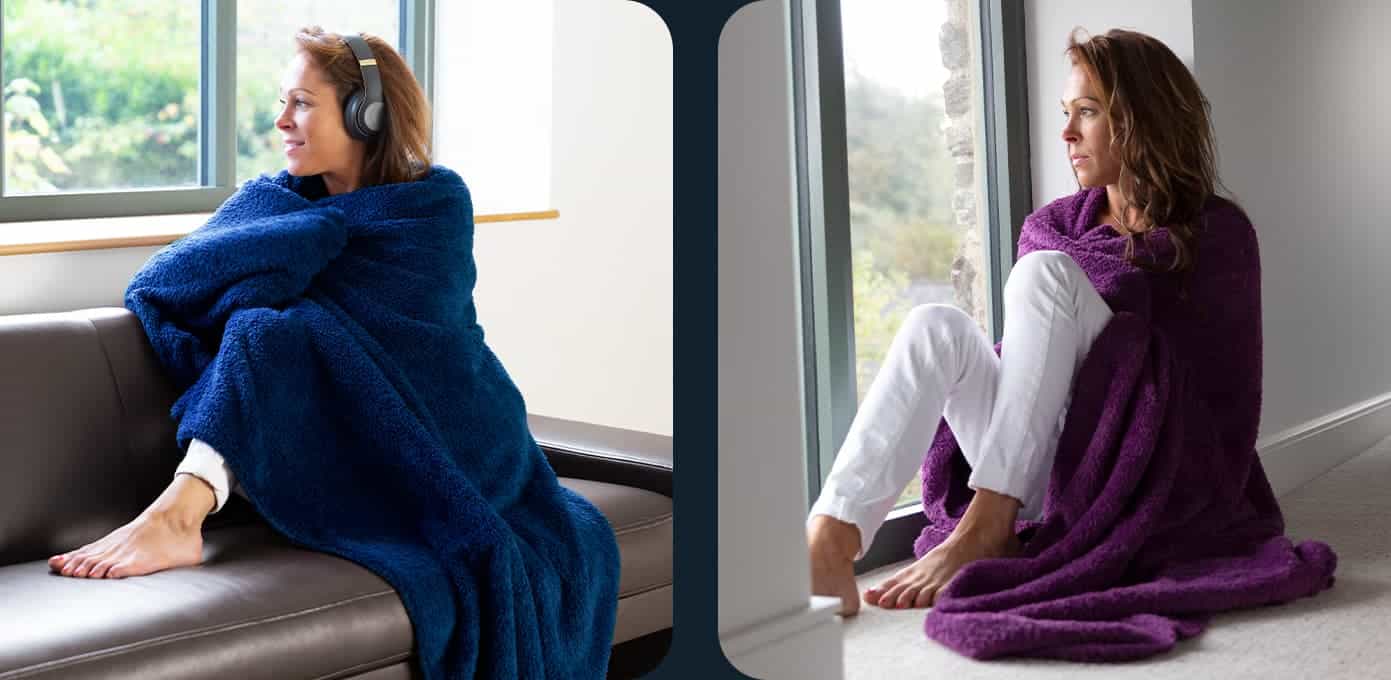 ENGULF YOURSELF IN SHEER LUXURY WITH ONE OF THE MOST SUMPTUOUSLY SUBLIME BLANKETS YOU WILL EVER SNUGGLE UP IN!
A super-indulgent Sherpa fleece experience. The Snug-Rug Sherpa throw blanket is pure quality, matching maximum warmth and insulation with luxurious Sherpa fleece comfort. Snug-Rugs make a perfect gift for any occasion be it Mother's or Father's Day, Birthday, Valentine's, or simply say thank you! Keep yourself cosy while lounging around the home and save on heating costs as the cold winter nights set in. The Snug-Rug Sherpa throw blanket also makes a cosy companion for camping excursions and long-distance journeys.
Made from the finest fibre fleece.
Warm, cosy and lightweight.
Oversized sleeves for freedom and comfort.
Sheer luxury!
LARGE SIZE THROW BLANKET
Measures: 127 x 178cm (50" x 70").
Throw Weight: 633g.
AVAILABLE IN 12 COLOURS
100% Polyester, 270gsm Sherpa fleece.
The finest fibre fleece in the best-selling Snug Rug range, the throw blanket is anti-pilling on both sides – and oh-so soft!
The delightful feel and unmatched softness of the 270gsm Sherpa fabric this tactile textile treat the perfect blanket to wrap up in – and feel truly special.