Snug-Rug Deluxe Blanket with Sleeves
SNUG-RUG DELUXE | THE SUPER SOFT BLANKET WITH SLEEVES
Warm, cosy, and lightweight sleeved blanket, with luxury anti-pilling coral fleece, pouch pocket, and carry case.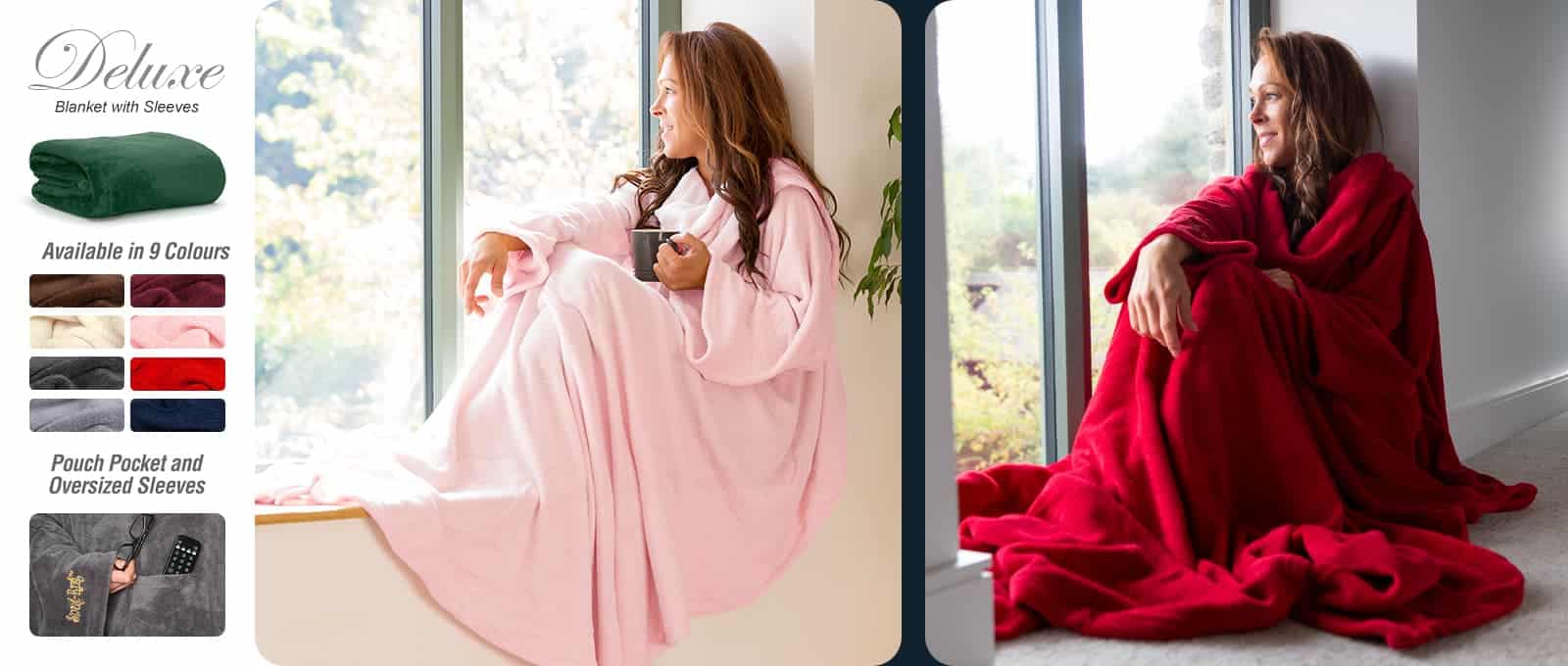 Main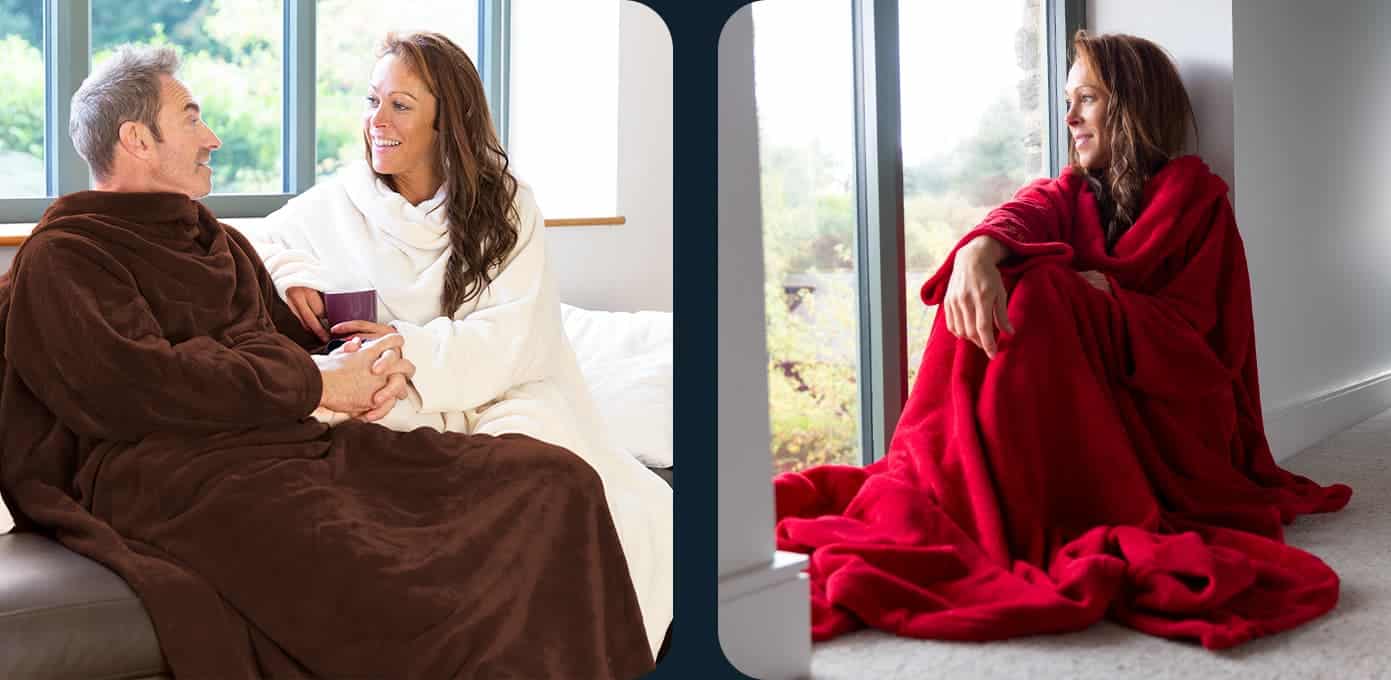 A soft and rich winter warmer. Oversized sleeves allow you the freedom to comfortably read, snack, or work on your laptop whilst staying warm, snug and cosy. Save on heating costs with this luxury sleeved blanket. Ideal for lounging at home, long journeys in the car, even for camping. Snug-Rugs make a perfect gift for any occasion be it Mother's or Father's Day, Birthday, Valentine's or simply to say thank you!
Packaged in a fabric carry case with PVC rear and front for travelling and storage.
Warm, cosy and lightweight.
Anti-pilling both sides.
Oversized sleeves for freedom and comfort.
With handy front pouch pocket for your keys, glasses or mobile phone etc.
ADULT SIZE
Measures: 152cm x 214cm (60″ x 84″).
AVAILABLE IN 9 COLOURS
100% Polyester.
260gsm luxury deluxe coral fleece – a richer and softer fabric.