Snug-Rug Outdoor Waterproof Blanket
SNUG-RUG OUTDOOR | THE BLANKET WITH SLEEVES, POUCH POCKET AND A HAT!
Ideal for camping, travelling, spectating, festivals and fishing etc.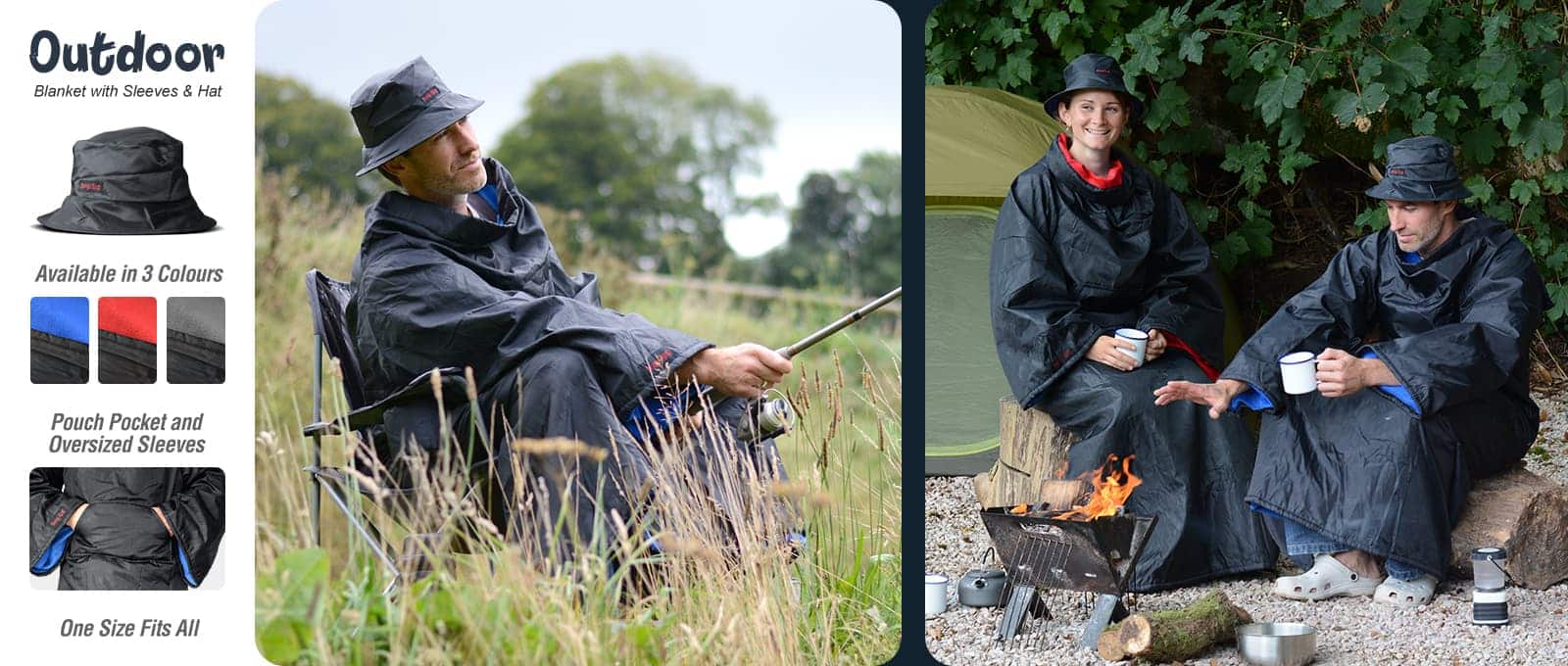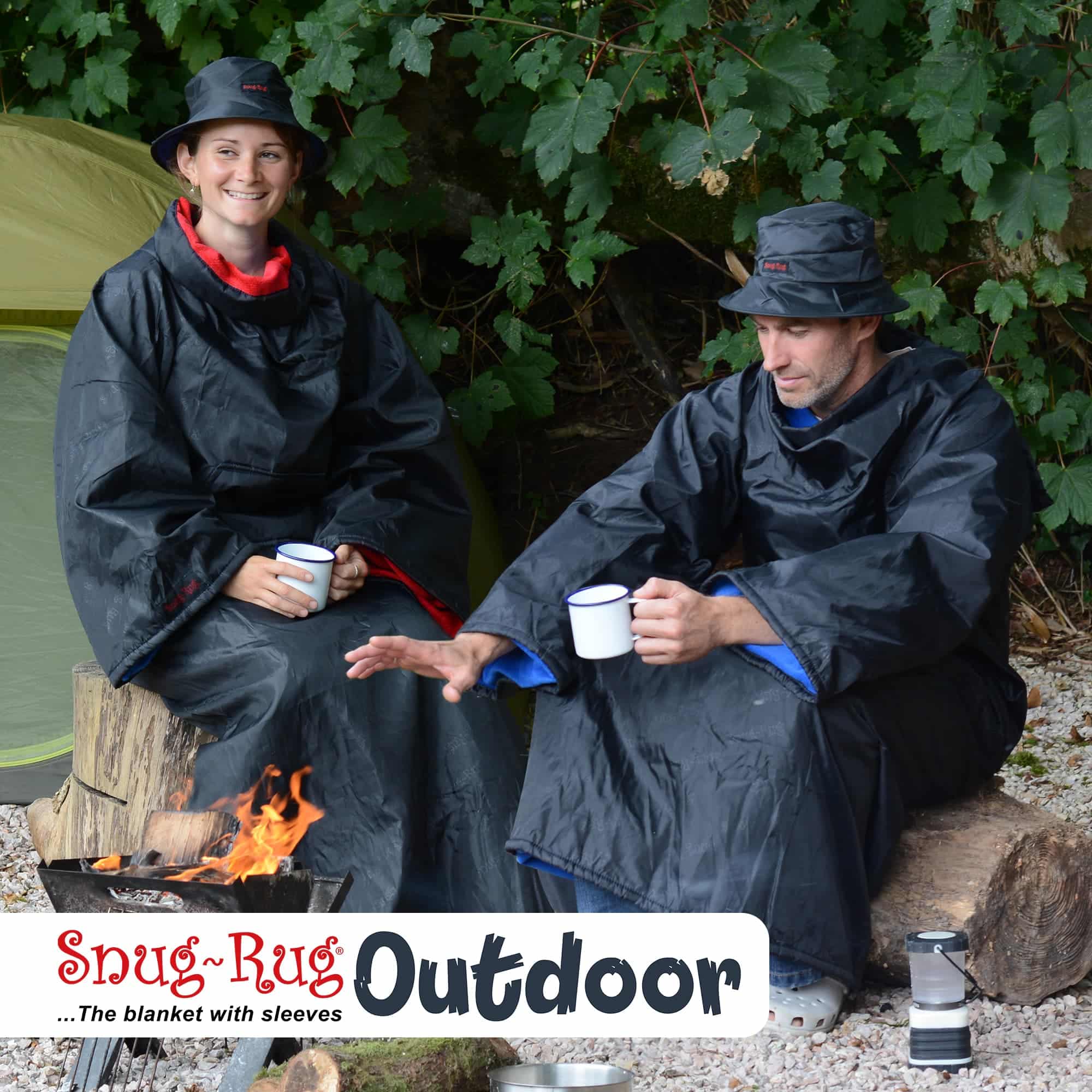 Main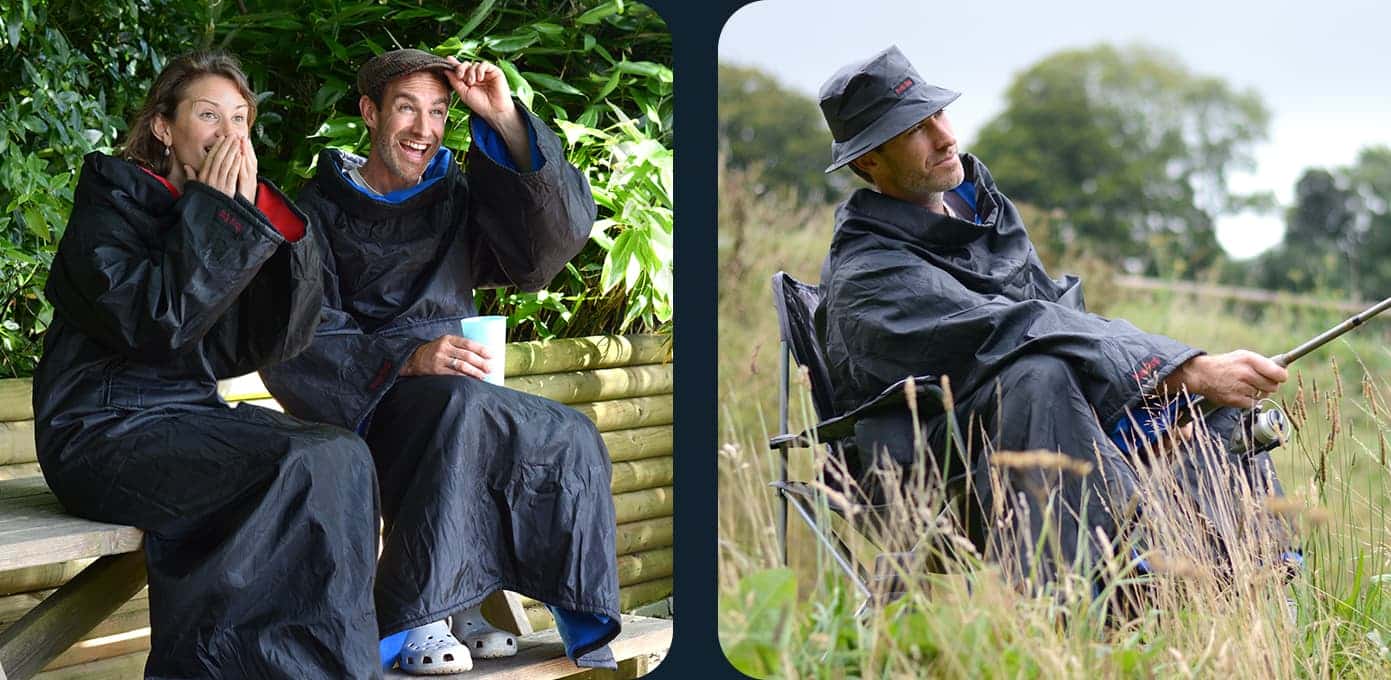 THIS IS NO ORDINARY BLANKET!
The Snug-Rug Outdoor blanket has to be THE blanket to have beyond your house!
CAMPING TRIPS AND FESTIVALS WILL NEVER BE THE SAME AGAIN!
The Snug-Rug Outdoor blanket with sleeves will keep you warm and snug whilst at a festival watching your favourite band or simply lounging on a campsite.
NO ONE LIKES SITTING ON WET GRASS BUT FEAR NOT!
Snug-Rug Outdoor has a waterproof outer shell which makes it ideal for any situation. As well as wearing the Snug-Rug Outdoor blanket, it is large enough for a few people to sit on, with the black waterproof backing and the soft Polar fleece it makes it ideal to stay warm and dry whilst on the ground.
DRY OFF AND KEEP WARM ON THE BEACH AFTER WATERSPORTS!
Snug Rug Outdoor is Waterproof and Windproof with a fleece lining which is ideal for use as a robe to dry off and keep warm after a long day. Perfect for Swimming, Surfing, Canoeing, Sailing, or any Watersport! Comes complete with a travel case which is perfect for keeping them handy on your boat for chilly social evenings on the deck with friends.
WATERPROOF HAT INCLUDED
The waterproof hat will keep your head dry and easily fits into the pouch pocket.
CONVENIENT!
The Snug-Rug Outdoor blanket easily folds up into the clear PVC carry case, with Velcro detachable handle.
Ideal for traveling or storage.
Packaged in clear PVC carry case for travelling and storage.
Includes a waterproof hat.
Warm, cosy and lightweight.
Oversized sleeves for freedom and comfort.
With handy front pouch pocket for your keys, glasses or mobile phone etc.
ONE SIZE FITS ALL
Measures: 168 x 137cm (66" x 58").
Features 2 Velcro fastening strips which are positioned at the rear (top and middle) of the blanket to secure the Snug-Rug, keeping you cosy & warm.
(Each Velcro strip is approximately 33cm (13") wide, making the blanket fit most sizes!)
AVAILABLE IN 3 COLOURS – RED, BLUE & GREY
100% Polyester.
Outer shell: PA coated, black, waterproof, Oxford design with Snug-Rug logo print.
Inner lining: Super soft Polar fleece.