Snug-Rug Christmas Blankets
SNUG-RUG CHRISTMAS | THE SOFT FESTIVE BLANKET WITH SLEEVES
Get into the spirit of Christmas with these warm and cosy sleeved blankets!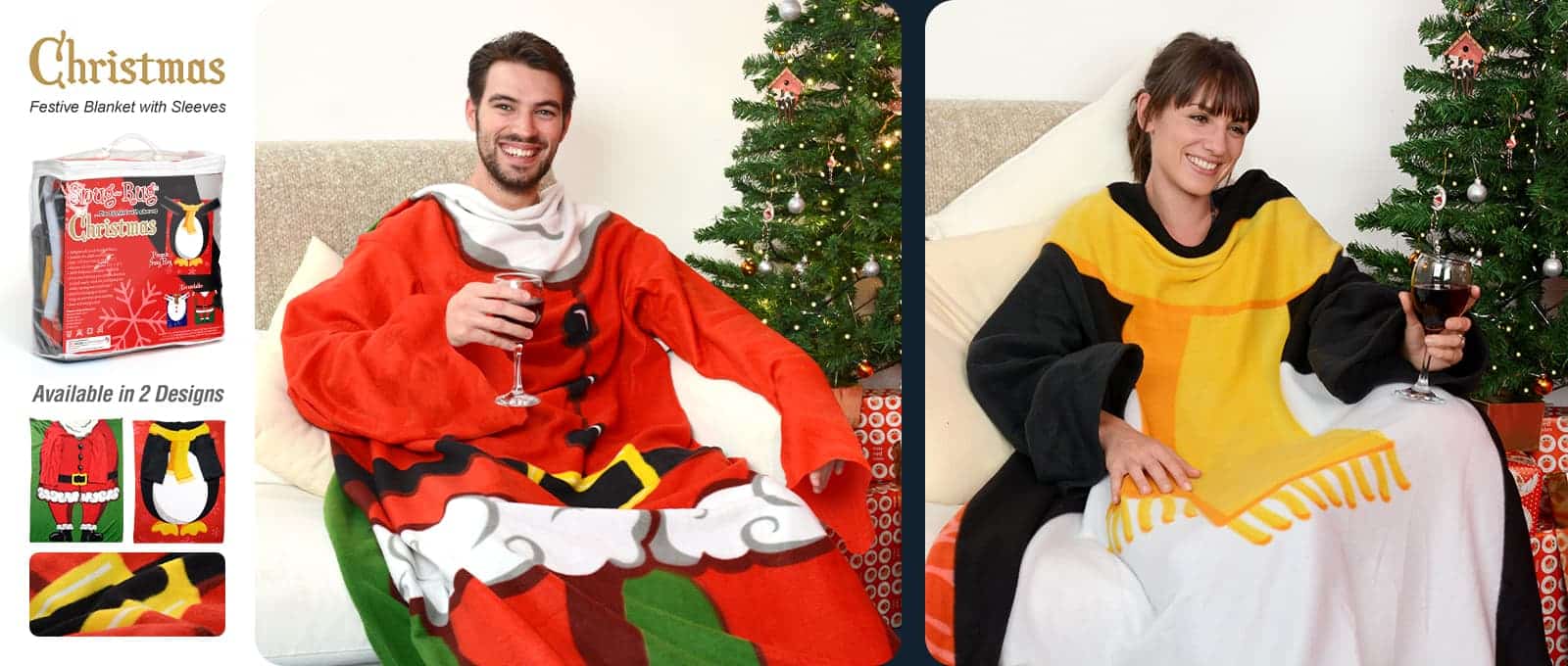 Main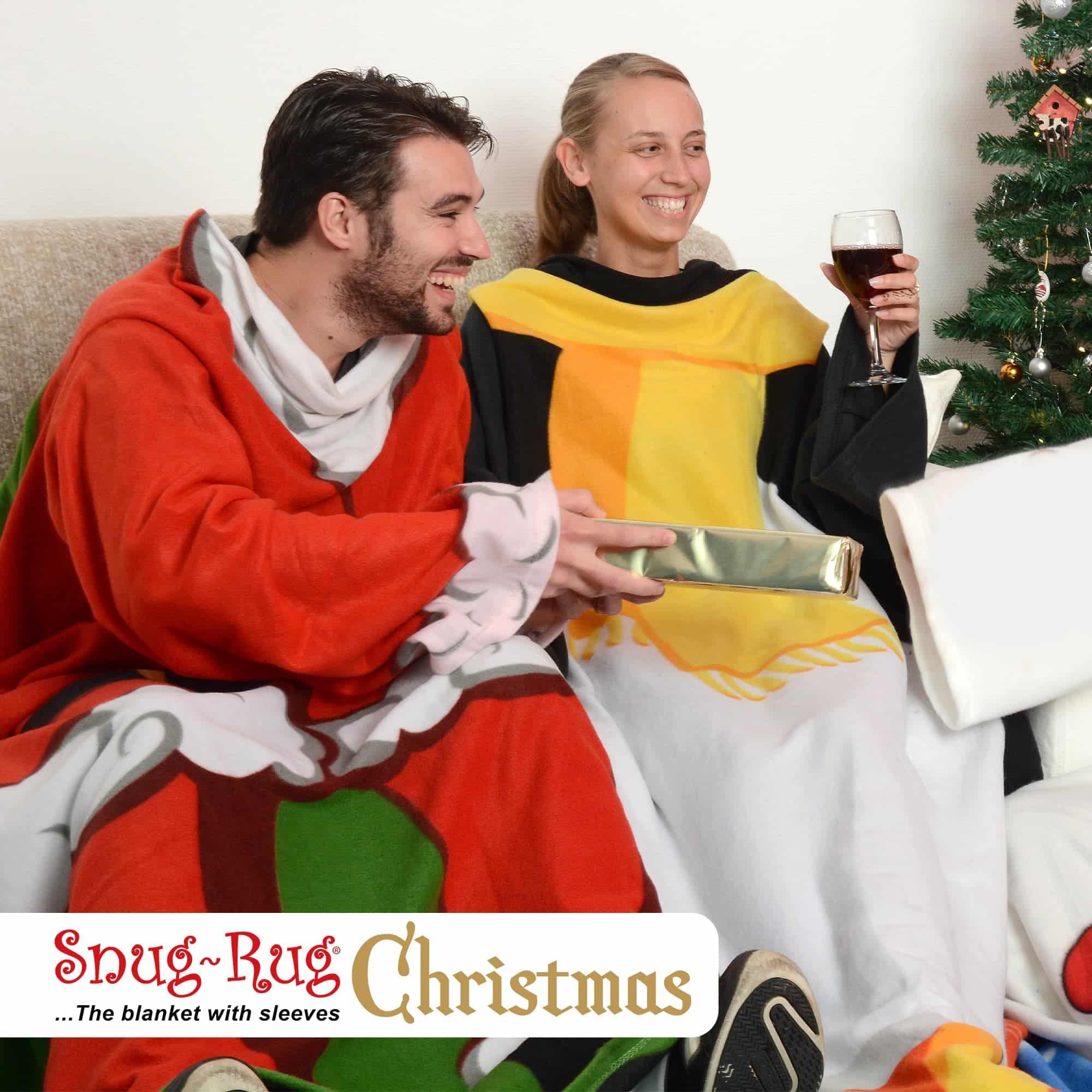 Main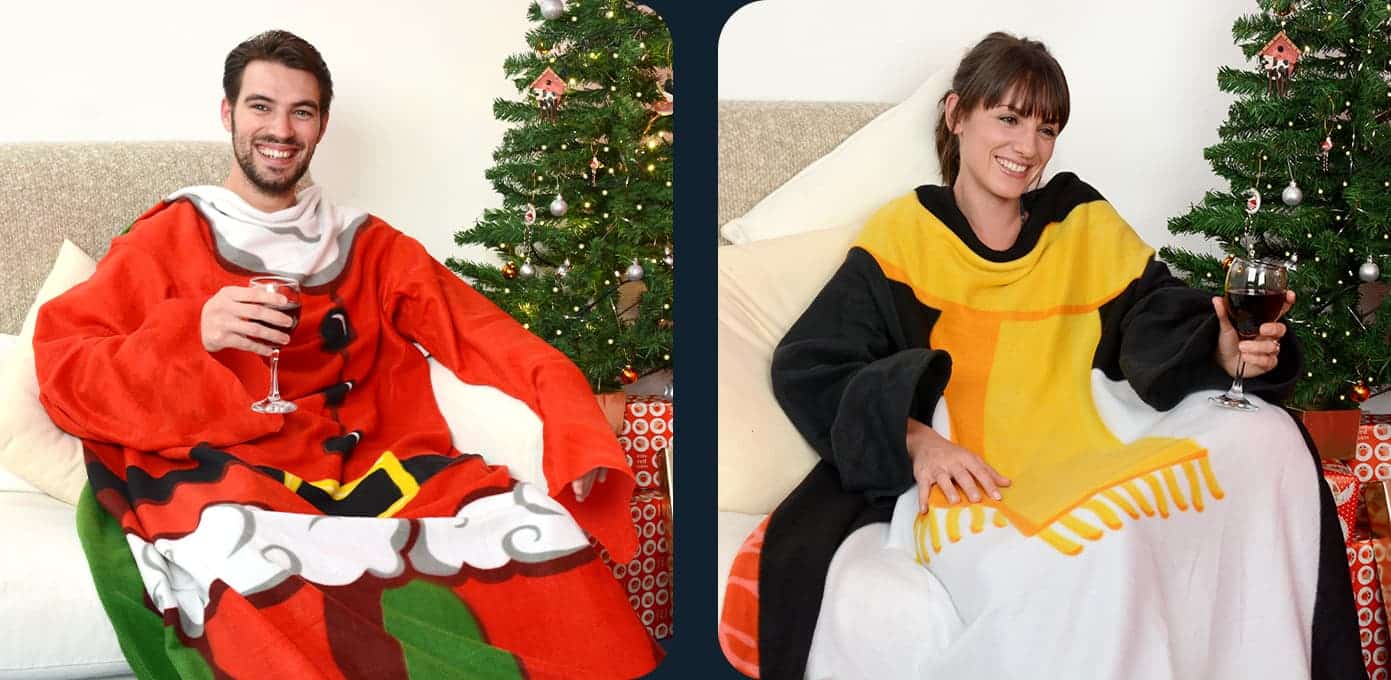 2 FESTIVE DESIGNS TO CHOOSE FROM
Transform yourself into a cute and festive Penguin or Santa this Christmas with the Snug-Rug Christmas blanket range! Cuddle up and stay warm this winter in this wonderfully warm blanket with sleeves! Keep snug this winter and enjoy Christmas while relaxing in true style. The oversized sleeves give you the freedom to open presents, snack, and drink whilst staying warm and cosy. Warm, easy, and lightweight, this item is great fun and makes a perfect gift for the festive season!
Packaged in clear PVC carry case for travelling and storage.
Warm, cosy and lightweight.
Anti-pilling both sides.
Oversized sleeves for freedom and comfort.
ADULT SIZE
Measures: 137cm x 183cm (54″ x 72″).
AVAILABLE IN 2 DESIGNS – SANTA & PENGUIN
100% Polyester
160gsm soft-touch brushed fleece.