Snug-Rug Eskimo Hoodie Blanket
SNUG-RUG ESKIMO HOODIE BLANKET | STAY WARM IN ARCTIC CONDITIONS

You don't have to be in Alaska to cosy up like an Eskimo this Winter! Are you ready to hibernate watching Netflix with a brand new Snug-Rug Eskimo Sofa Blanket Hoodie? After all, sitting in your own house, in peace, eating snacks and minding your own business is priceless!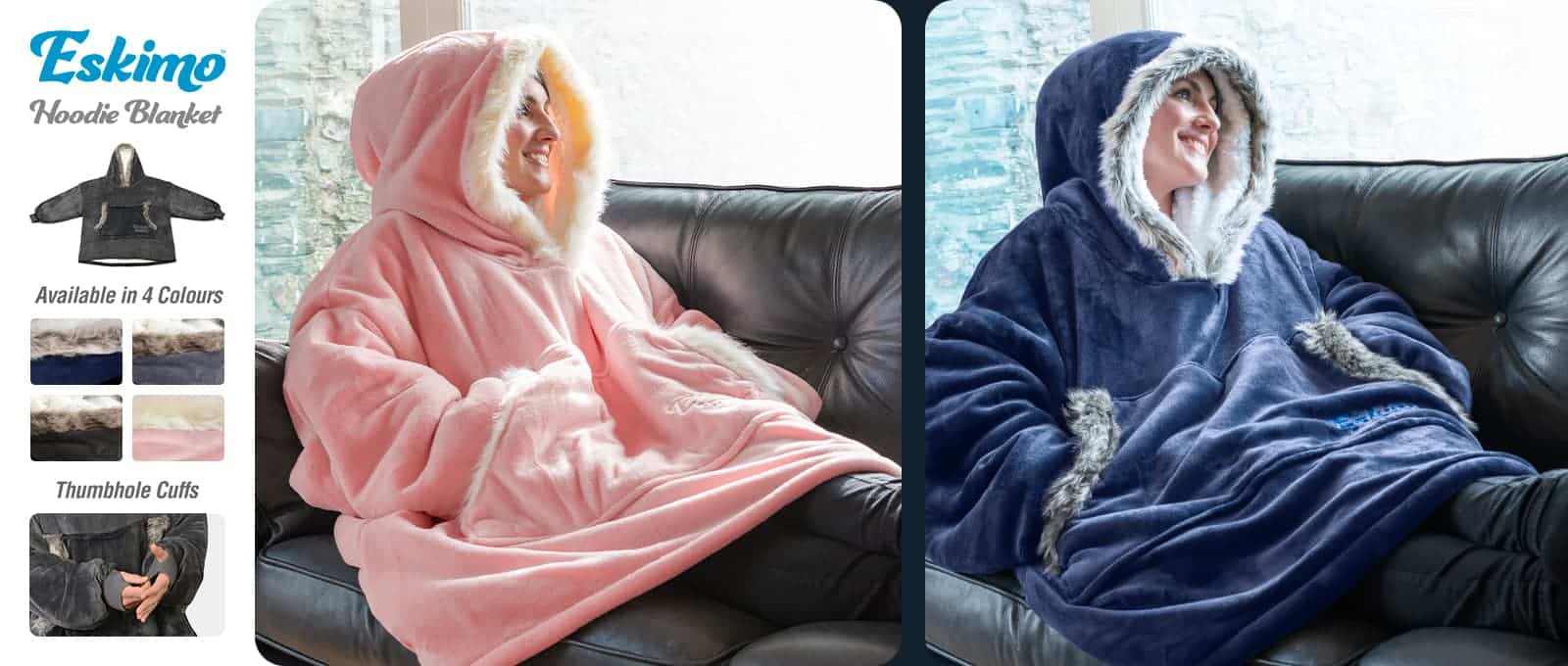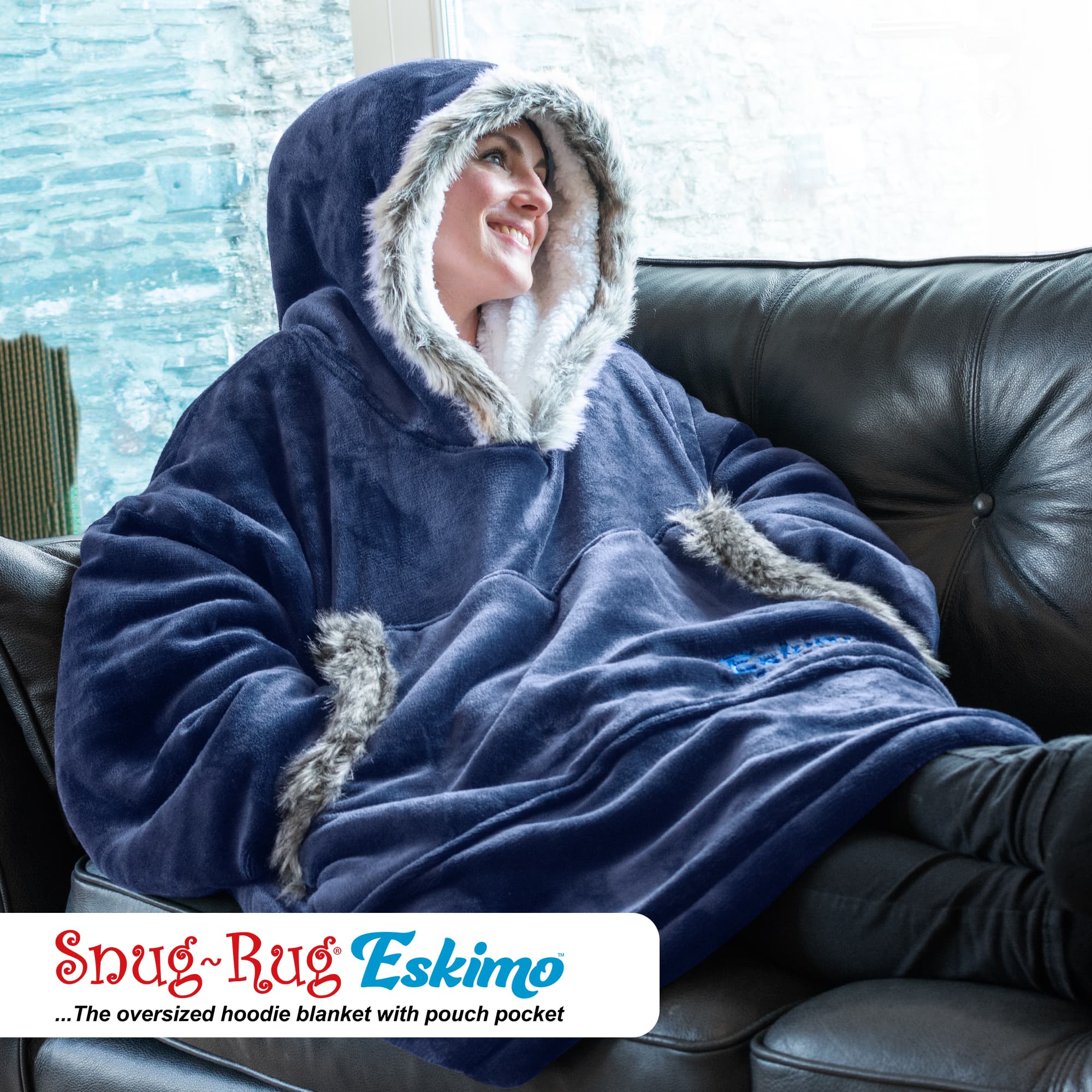 Main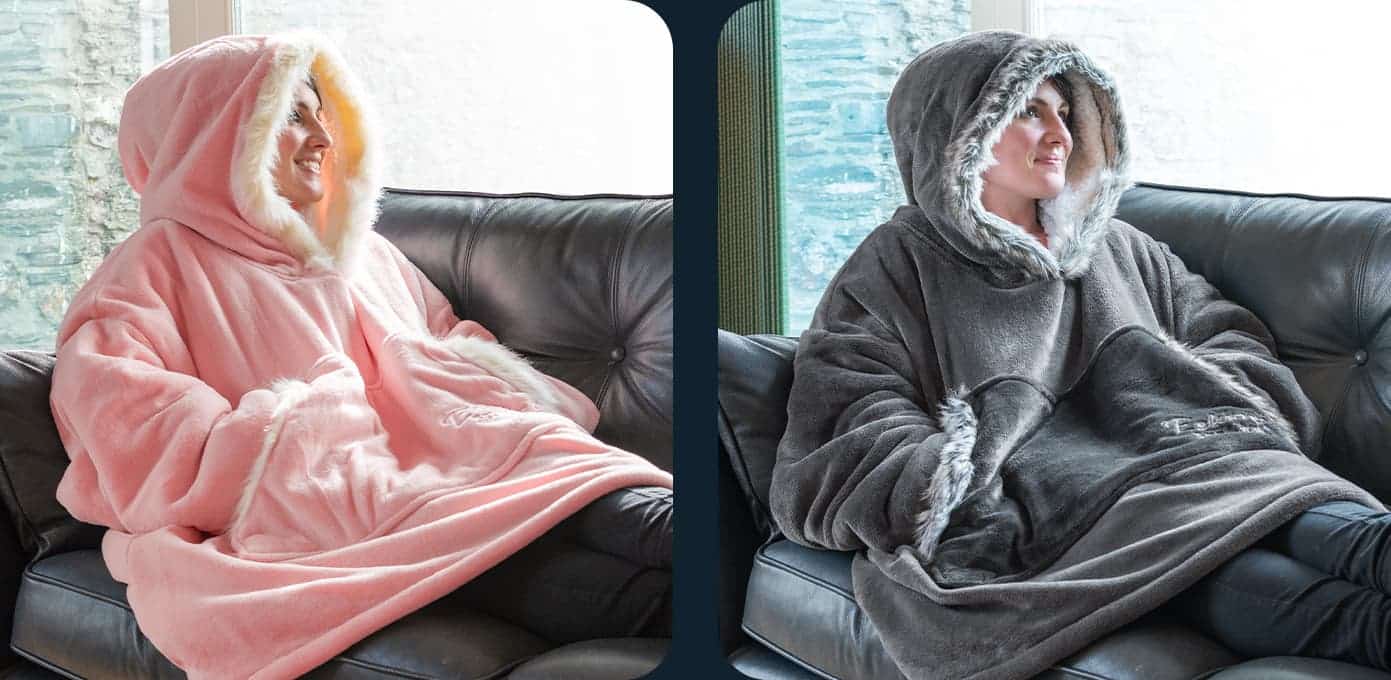 Eskimos live in some of the coldest conditions known to man, they keep warm by wearing layers of fur. We all use blankets to stay warm or if outside similar to Eskimos we use a thick layered hooded coat. The problem with a blanket is freedom of movement and there is always a cold spot unless you completely wrap yourself up. With inspiration from Eskimo clothing, we decided to make a modern twist on how they keep warm and created the Snug-Rug Eskimo Sherpa Fleece Hoodie Blanket!
Using modern man-made heat retaining fabrics and some extra key features we've made this unbelievably warm over-sized hoodie blanket that's useable anywhere! You won't be afraid of the cold inside or out, it is the extra cosy layer of warmth you have always dreamed of.
Being over-sized, it easily fits over the top of your normal clothing. Snuggled on the sofa, doing some household jobs or outside camping you will be amazed at how warm and cosy you feel wearing the Snug-Rug Eskimo, it really is the most versatile blanket available. To believe just how warm the Snug-Rug Eskimo is, you will have to try it!
Makes a great gift for any occasion.
One size fits all adults, but your kids will still love to wear it.
Doesn't drag on the ground or restrict movement.
High-quality stitches and seems.
Snug-Rug® quality assured.
Poncho style blanket.
Fit your whole body inside.
Big and baggy.
ONE SIZE FITS ALL
Measures: 80" (203cm) Waist, 38" (96.5cm) Body, 34.5" (87.5cm) Arms.
Eskimo Hoodie Weight: ?g.
AVAILABLE IN 4 COLOURS
100% Polyester.
Outer Surface: Premium quality 260gsm flannel fleece.
Inside Layer: Luxurious 200gsm Sherpa fleece lining.
Dense, insulating, soft, and incredibly comfortable.