SNUG-RUG SHERPA | THE BLANKET WITH SLEEVES & POUCH POCKET!
Warm, cosy and lightweight sleeved blanket, with luxury anti-pilling coral fleece, pouch pocket and carry case.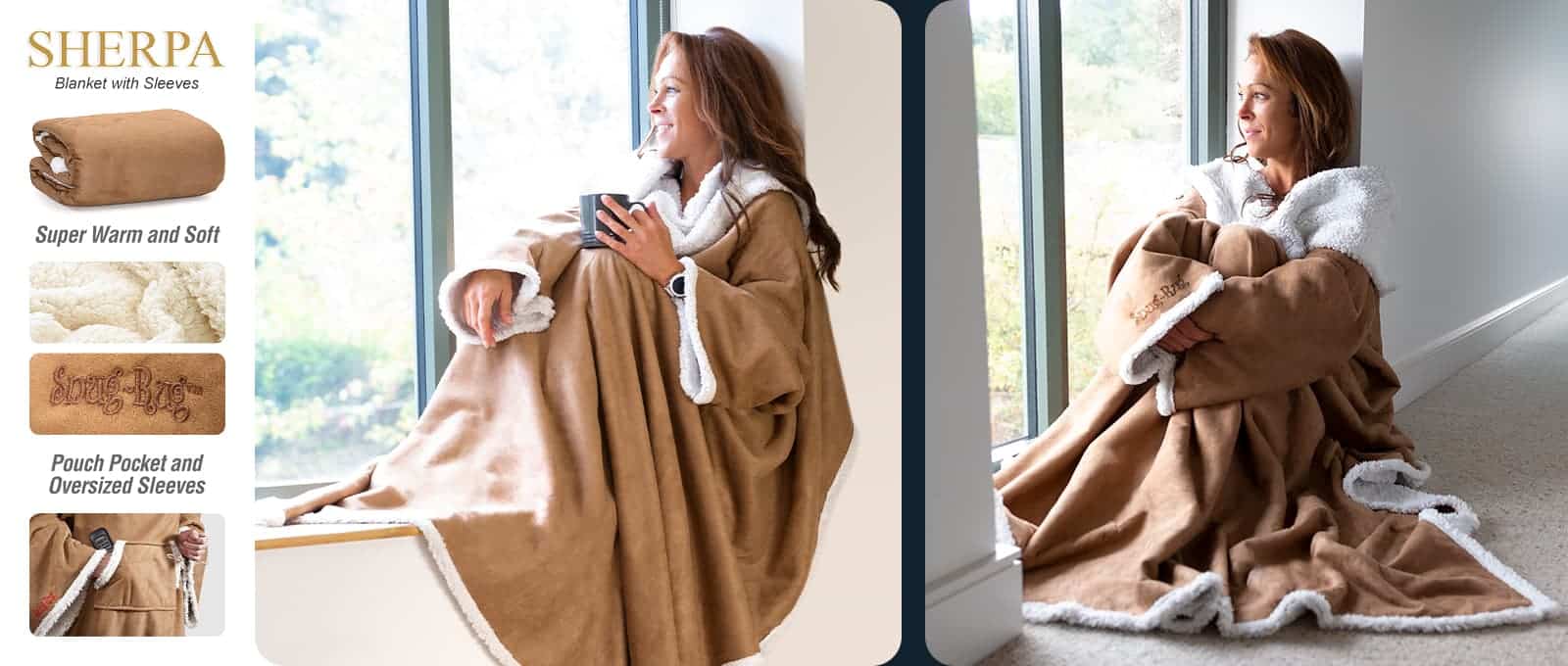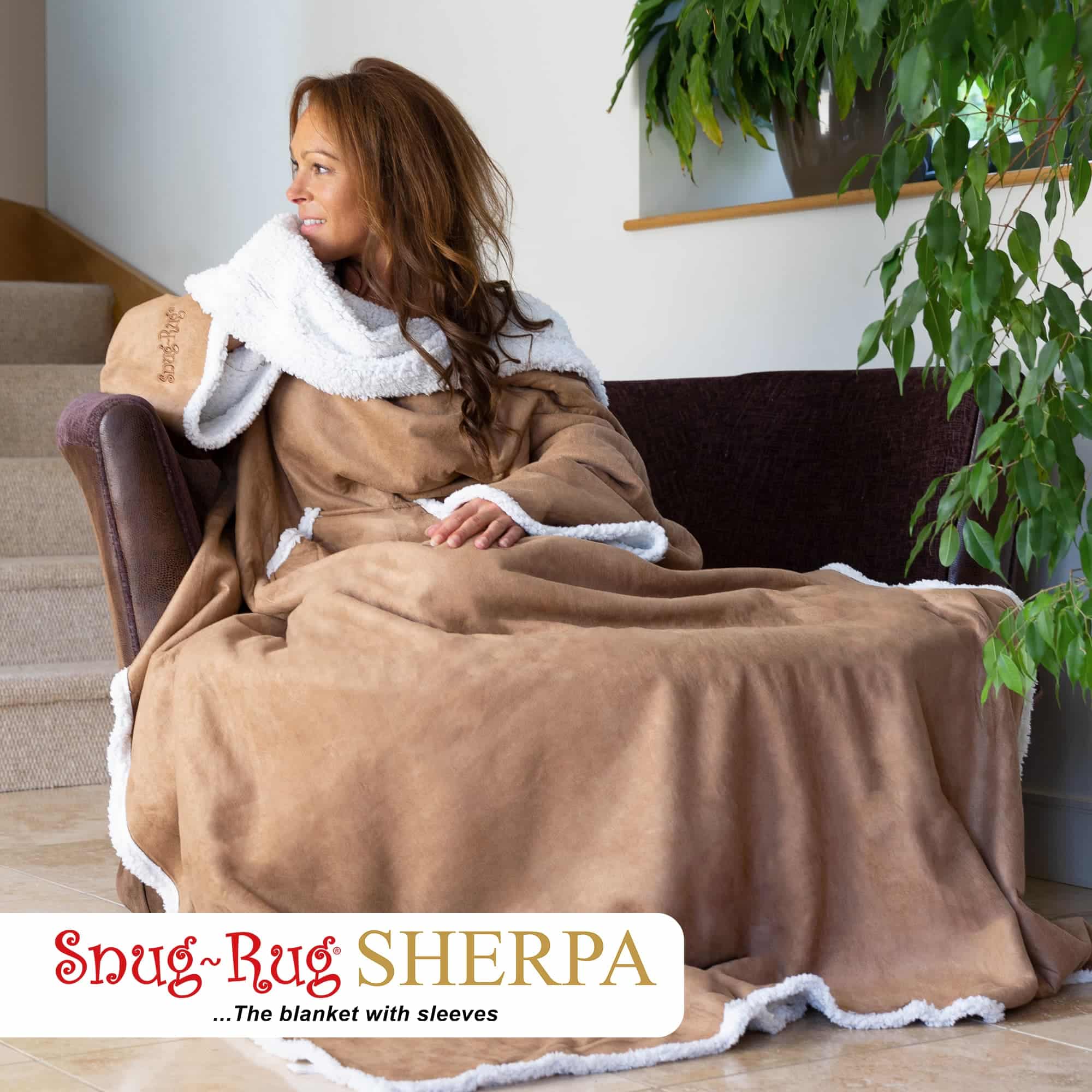 Main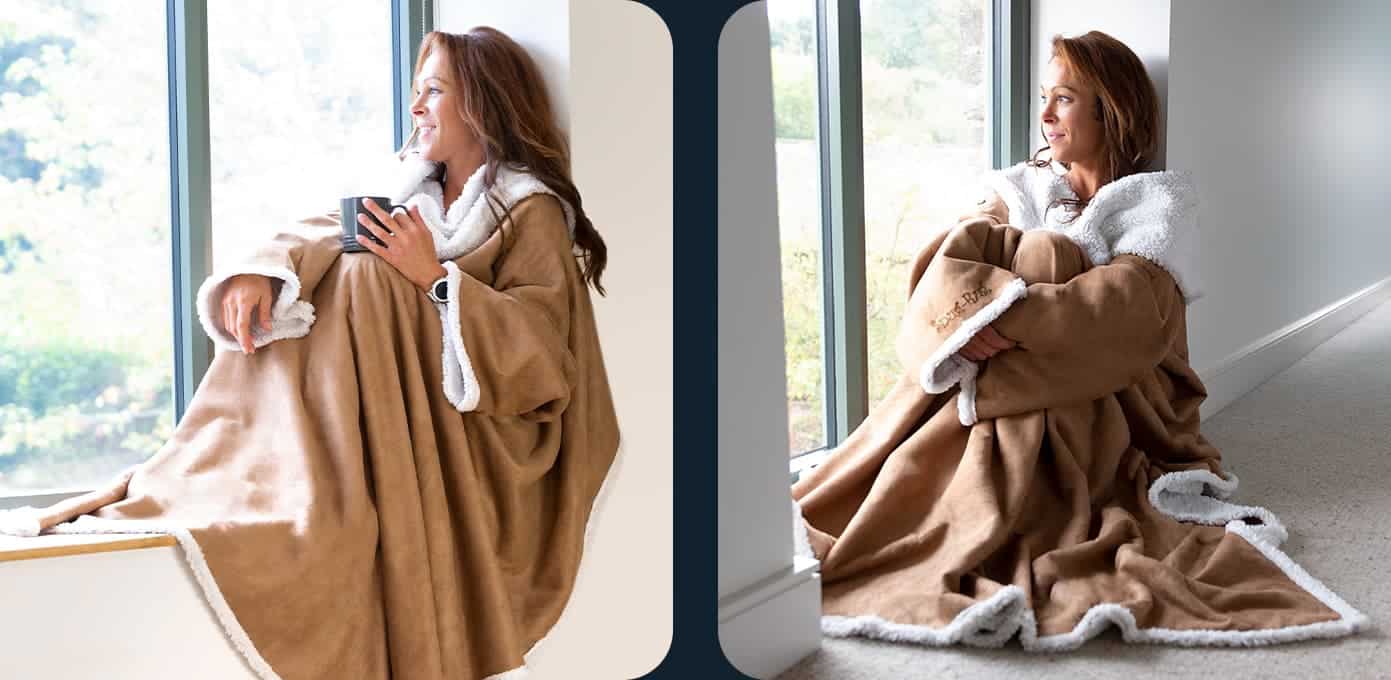 ENGULF YOURSELF IN LUXURY WITH ONE OF THE MOST SUMPTUOUS SLEEVED BLANKETS YOU WILL EVER SNUGGLE UP IN.
The Sherpa has been designed for versatility with its oversized sleeves and a handy pouch pocket that keep you hands free as well as warm, snug and self-indulgent! Perfect for those cold winter nights! Spoil yourself daily with the new Snug-Rug Sherpa! A great Mother's Day gift!
Warm, cosy and lightweight.
With oversized sleeves for freedom and comfort.
With handy pouch pocket for your remote control, glasses or mobile phone.
Packaged in storage/carry case for travelling.
MEASURES
Measures: 152 x 214cm (60" x 84").
Throw Weight: 1.5kg.
GORGEOUS SUPER SOFT SHERPA
100% Polyester, soft faux suede outer shell, and a gorgeous sherpa fleece lining.
Exterior: 120gsm faux suede.
Interior: 270gsm sherpa.