SNUG-RUG PET BLANKET | AN EXTRA LAYER OF COMFORT AND WARMTH FOR YOUR PET
Give your beloved pet the super-soft luxury they deserve with one of the most sumptuously sublime blankets they will ever snuggle up in! A super-indulgent Sherpa fleece experience is pure quality, matching maximum warmth and insulation with luxurious Sherpa fleece comfort.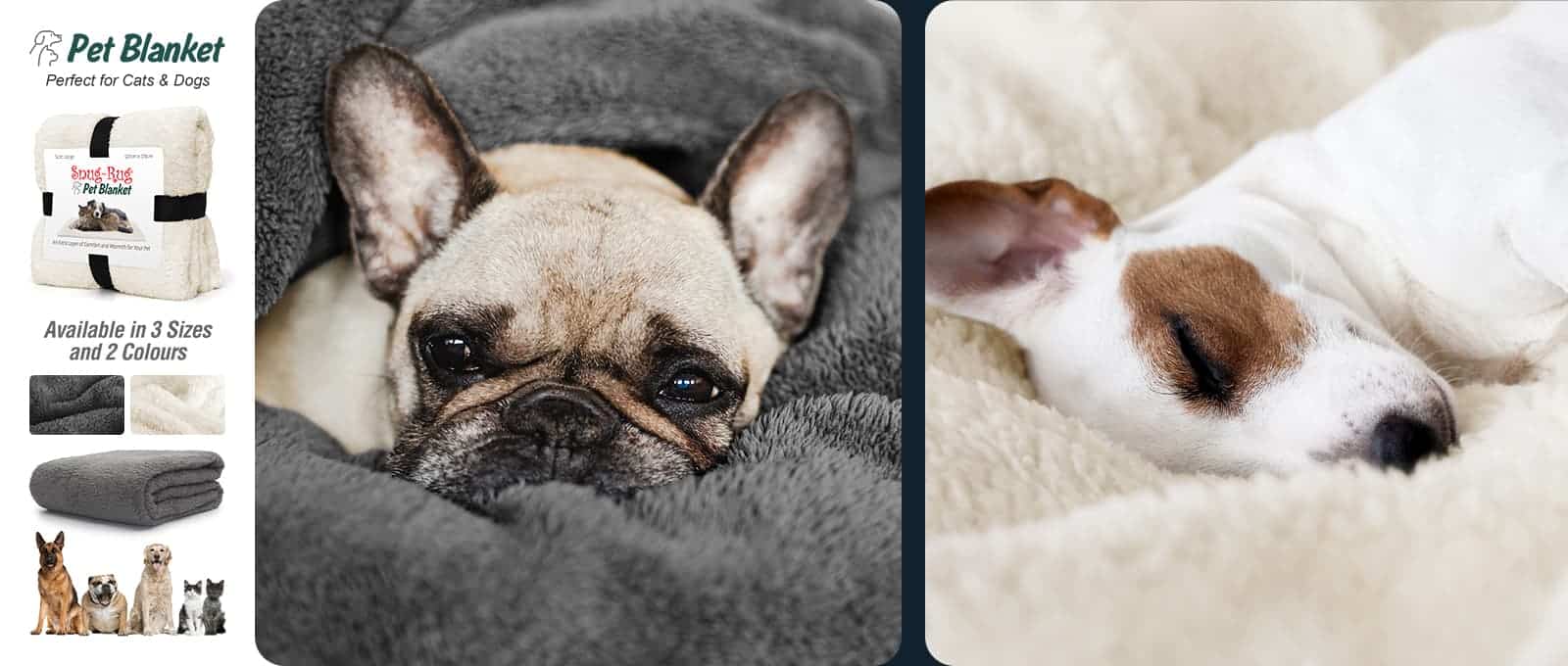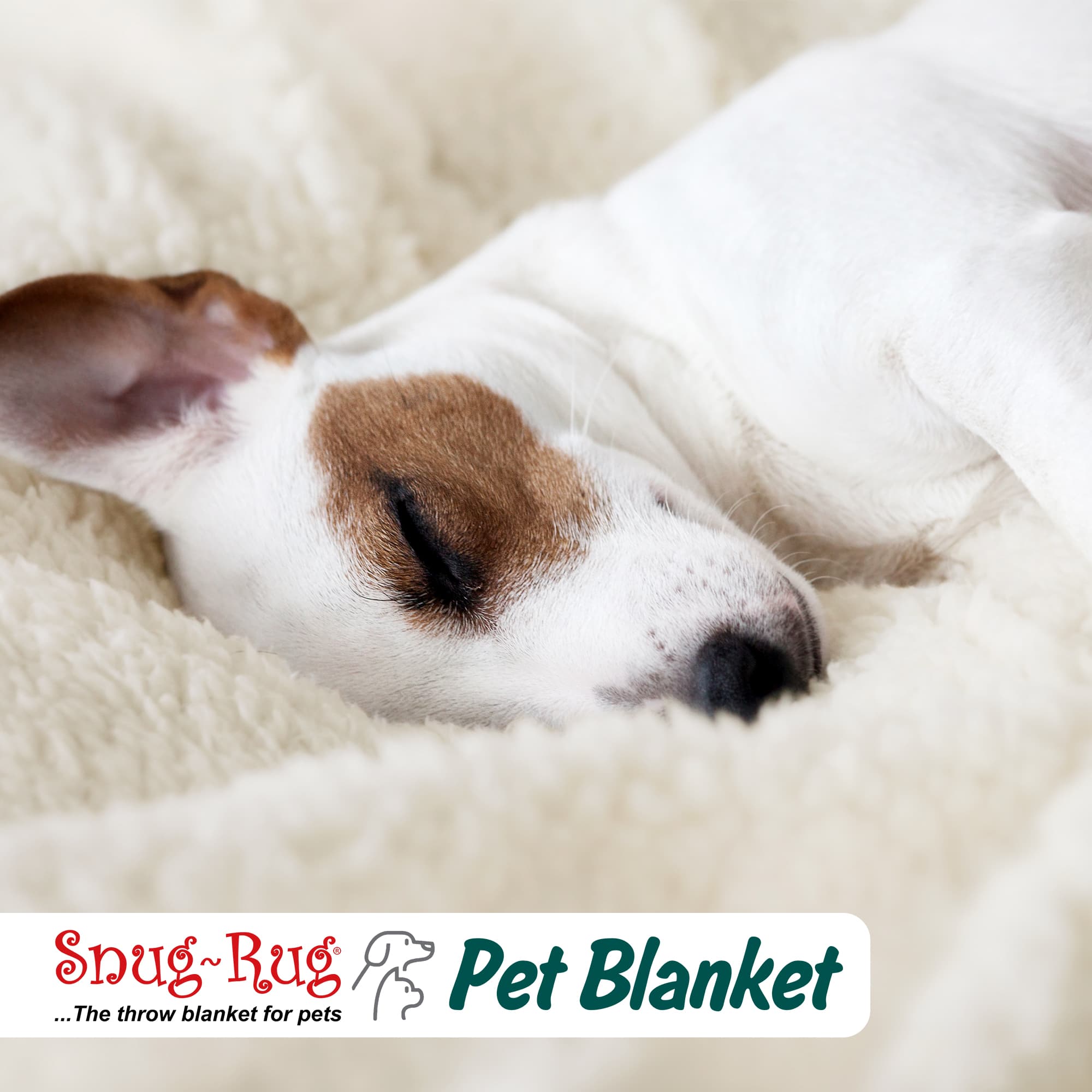 Main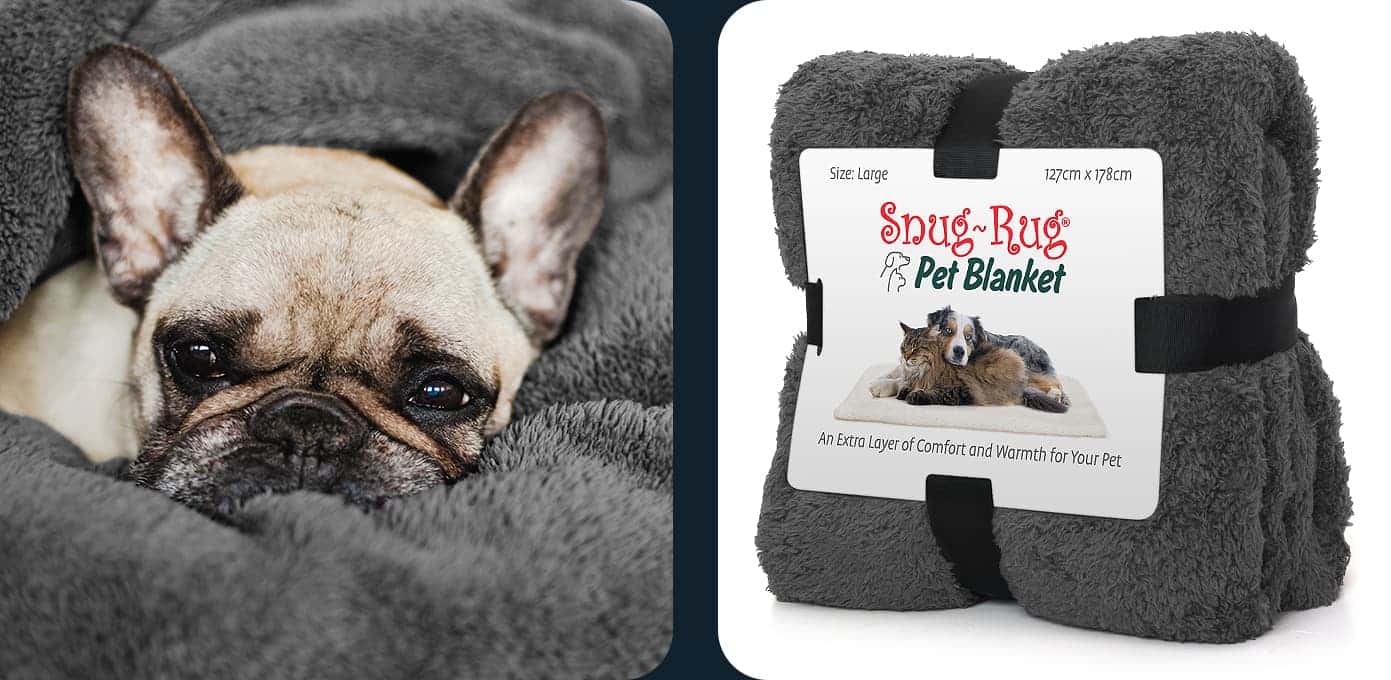 Sheer luxury that also protects furniture from scratching and pet hair stops dirty paws from having direct contact with an owner's couch or bed. SUPER SOFT Sherpa fleece that your pet will love! Made from the finest fibre fleece. Warm, cosy, and lightweight.
Made by Snug-Rug® who have been keeping people and pets warm for over 10 years.
Adds an extra layer of warmth and comfort.
Attractive packaging.
Super soft and indulgent.
AVAILABLE IN 3 SIZES: SMALL, MEDIUM, AND LARGE
Small: 88cm (34.5″) x 60cm (23.5″)
Medium: 120cm (47″) x 88cm 34.5″)
Large: 127cm (50″) x 178cm (70″)
AVAILABLE IN 2 COLOURS
100% Polyester.
270gsm Sherpa fleece.